Huyen thought I was crazy when I flipped out and took this picture of a black squirrel: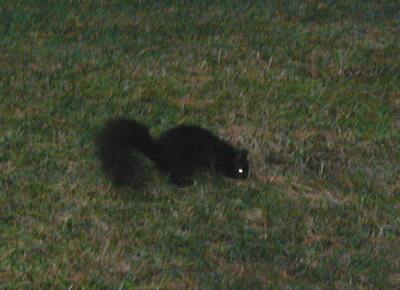 I have honestly never seen a squirrel any color other than the typical greyish brown (and living in a wooded area in NJ, I saw plenty of those). But, apparently, not only are there some towns overrun by black squirrels, there are also white, albino squirrels as well! Only 1 in 10,000 squirrels are black.
Have you ever spotted a black or white (or red!) squirrel before?
Posted in Just Plain Odd