This album cover rules for several reasons: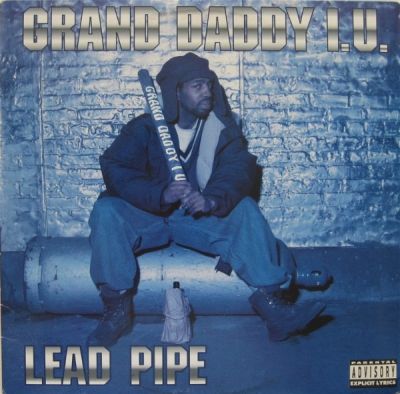 He's holding a lead pipe with his name on it. Who has one of those? I know I don't. That's straight luxury, right there.
He looks to be sitting on a lead pipe of a different sort. Brilliant!
There's a 40 oz in a bag on the ground.
Bravo, Grand Daddy, for not only giving us an underrated album, but a classic album cover.
Posted in Television, Movies, and Music