Even though I'm shying away from most Google properties I find Google News to still be pretty useful. I can appreciate the work that has gone into making computers figure out which stories are associated, which are relevant, and which are just spam. Most of the time.
But really I enjoy seeing an obvious screw up on Google News. Like this.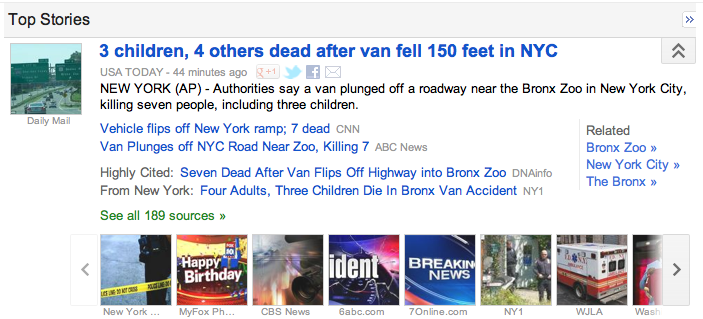 Yep. That's our Google!
Posted in Technology