It's been a while, but remember the poor packaging of the paperclips courtesy of buy.com? Well, here's the follow-up, thanks to Dell.
At work over a two day period we got almost a dozen of these boxes addressed to former and current IT staffers (one former staffer alone got four of them):
It looks important and has a "DELL SECURITY ADVISORY" stamped on it and USPS tracking. I figured, perhaps it's just an overly wrapped CD.
Nope. This is what was inside: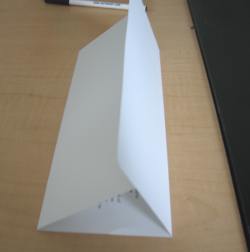 A single piece of paper.
Pretty darn wasteful, Dell.
Posted in Consumer Commentary