Pardon the slightly geeky post.
The other day I was saving a JPG and choosing the quality I wanted to save it at (100% that particular day) when I realized that I'd saved at 100% before and I'd saved at 73% before (my normal for-the-web quality), I'd never seen what an ultra-compressed JPG looked like, a 1% quality JPG.
So I tried it. It took a 2.5 meg file down to 70k, about 98% compression. Impressive. Even more impressive is that the result looked like old school ANSI art.
Here's an example using a picture of a really, really, REALLY cute baby and her geek of a father, saved at 100%: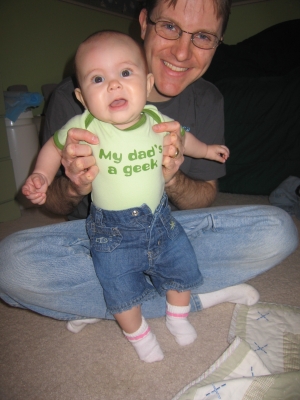 Now, here's the same photo saved at 1%: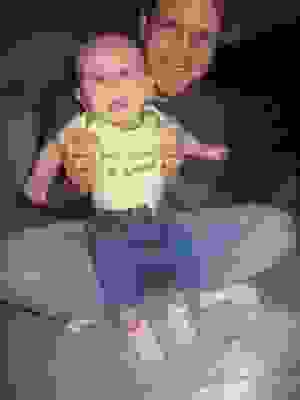 I'd venture to say that the dude in the picture looks better in the second image.
Posted in Technology